Note
Click here to download the full example code
Request result on a specific path#
This example shows how you can request a result on a specific path of coordinates.
Note
This example requires the Premium Server Context. For more information, see Server context.
Perform required imports#
Perform required imports.
from ansys.dpf import post
from ansys.dpf.post import examples

post.set_default_server_context(post.AvailableServerContexts.premium)

Get Solution object#
Get the Solution object.
Create coordinates array#
Create the coordinates array to request the result on.
Create DpfPath object#
Create a DpfPath object.
Request result on path#
Request the result on this path.
stress = solution.stress(path=path)

Plot result#
Plot the result.
stress_eqv = stress.von_mises
stress_eqv.plot_contour()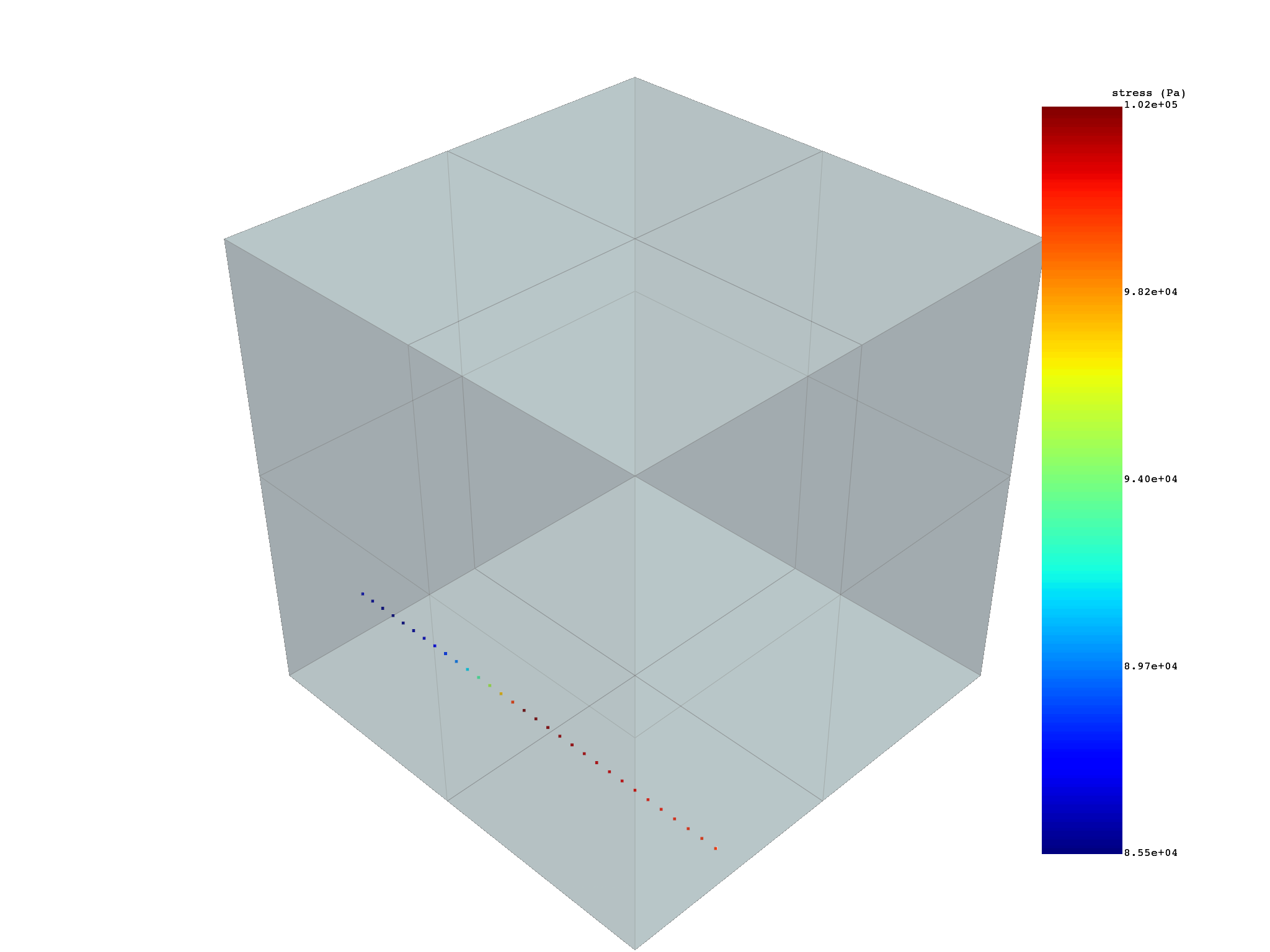 Total running time of the script: ( 0 minutes 0.960 seconds)